Bucket packaging: recyclable packaging for single buckets
With the environmentally friendly bucket packaging, buckets and cans can be sent individually and without any additional filling or cushioning material. Thefiber-shaped packaging is produced precisely for the respective bucket and can size. Round, oval and rectangular buckets can be protected effectively and inexpensively for transport with this form of packaging. Through the nestability of the individual packaging parts, also the storage capacity is conserved.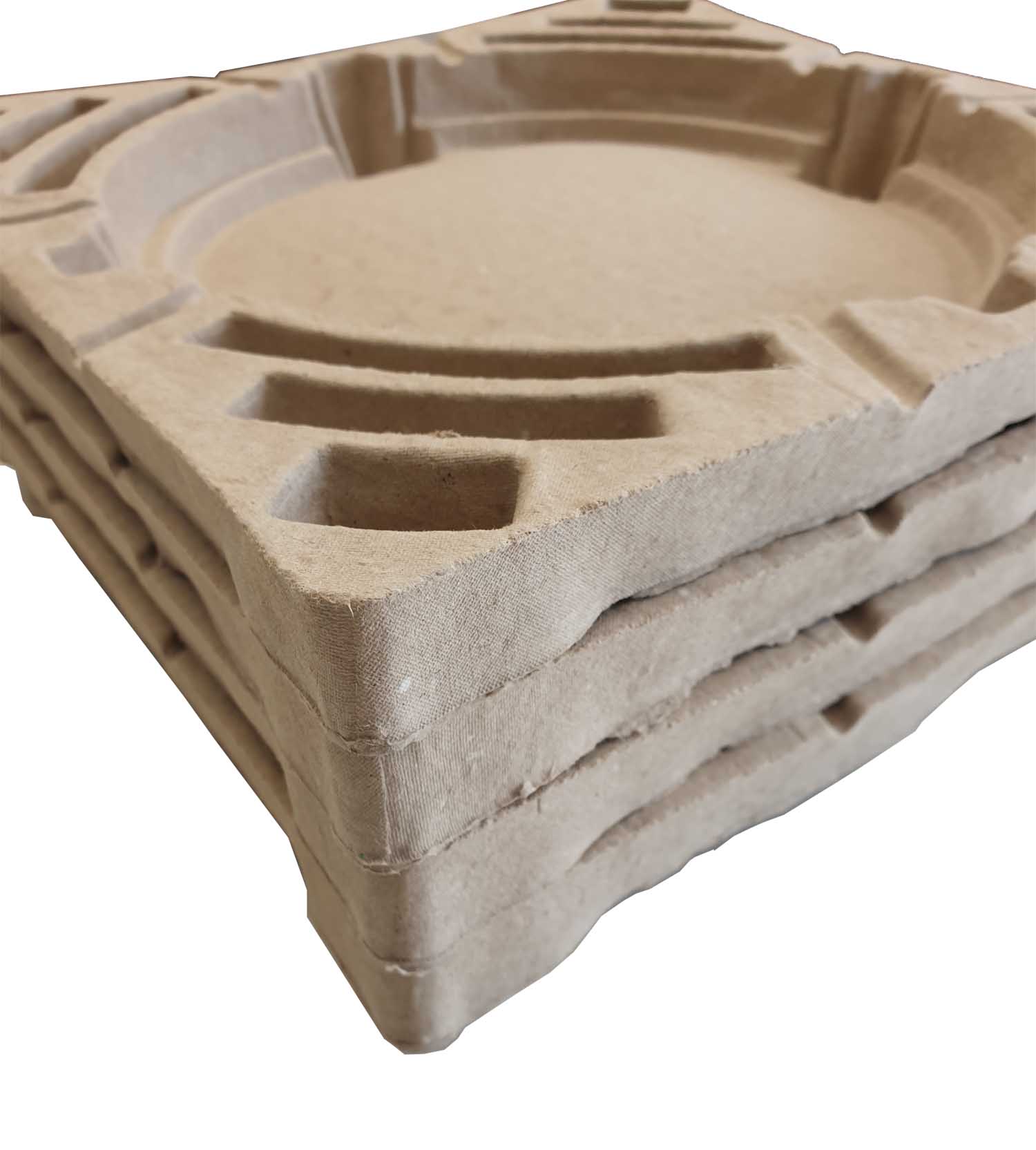 1
Nestable: This reduces storage costs to a minimum.
One packaging for everything that is transported in the bucket
whether building materials, paints or pet food, the bucket packaging ensures that the bucket is optimally held in the outer box. The application is very simple.
1.) Provide a suitable outer box
2.) Insert the lower part of the bucket packaging
3.) Fix the bucket or can on the lower part
4.) Place the top part of the bucket packaging
5.) Close the outer box
No additional filling of the cavity is required. By fixing the bucket, shocks are absorbed during transport.
The advantages in a glance
An environmentally friendly packaging that is biodegradable and recyclable. Thanks to its reusability, the molded fiber packaging contributes to the profitability of the company.
The packaging solution, which is tailored to the bucket, fixes the product. Through the nestable packaging units, it results to an enormous storage of place savings.
The handling costs are reduced to a minimum due to the simple handling.
Environmentally friendly
biodegradable and recyclable
reusable
Can be used for various bucket shapes and sizes
optimal hold and protection
Storage space savings through nestability
low handling costs
Environmentally friendly: The bucket packaging is made of fiber molds. Molded fiber parts consist of 100% wasted paper, are biodegradable and can be recycled with no additional costs.
Universally applicable: whether round or square, with this packaging you can finally send buckets in an individually way.
Universally applicable: whether round or square, with this packaging you can finally send buckets in an individually way.
Nestable: The blanks are nestable designed. This reduces storage costs to a minimum
Reusable: Paper fiber packaging is ideal for multiple reusing
Application examples and common industries
The most well-known example of molded fiber packaging is the commercially available egg carton. Due to its excellent shock and vibration absorption properties, the packaging has also found its way into other industries.
Building materials
Lacquers and paints
Pet food
Various chemicals
Food
Cosmetics
Aroused interest?
First of all, only a little time for an appointment with our packaging specialist, who will assess your work environment and advise you individually in order to find the best possible packaging solution for you.