Optimal protection with Formcut
Formcut is a technology in which laminated corrugated cardboard sheets are processed into complex molded parts. he corrugated cardboard cushions can be individually adapted to the product and thus not only guarantee a high level of protection, but can also be cut to almost any type of product. Formcut protects small and sensitive packaging goods just as reliably as large and heavy products.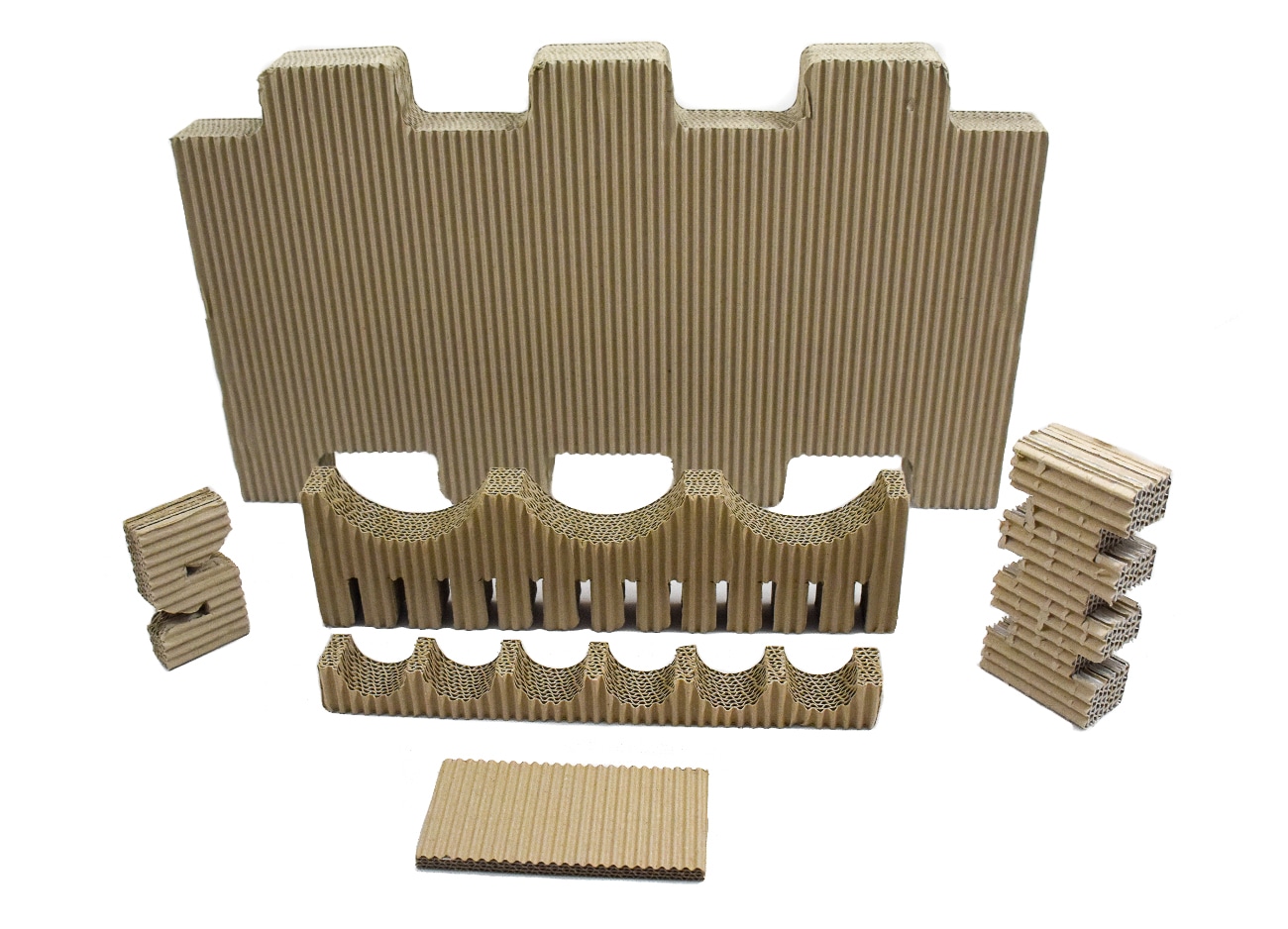 1
Available in different qualities
2
Different contours and shapes possible
3
Can be reused if necessary
4
For sensitive, light and heavy products
The starting material for the cushions is corrugated cardboard, which is composed of a smooth and a corrugated paper web that are glued together. The corrugation creates a void volume, which absorbs shocks and vibrations. This corrugated cardboard is now glued together in multiple layers as required and thus form the stable corrugated cardboard cushion. The required quality and the number of layers is determined by the weight and sensitivity of the product.
Formcut is delivered pre-cut. For this purpose, the product must have been measured beforehand and the upholstery made to fit. Now these just have to be attached to the product and placed in the box.
Unlimited possibilities
Formcut is biodegradable, recyclable and can also be reused. The shape is precisely tailored to the packaged goods, which ensures optimum hold.
Depending on requirements, different types of corrugated cardboard and wave shapes can be processed. The packaging is tailored to your needs as much as possible! he processing also takes place without defibration, which is why this packaging solution produces little dust.
Aroused interest?
First of all, you only need a little time for an appointment with our packaging specialist, who will assess your work environment and advise you individually in order to find the best possible packaging solution for you.