Cost-effective and efficient cavity filling and padding. No other packaging is so lightly, as this solution only consists of air. The starting material is delivered in film rolls, which are very space-safing and are inflated directly on site. The packing volume arises directly at the workstation, which results to an enormous storage of saving space.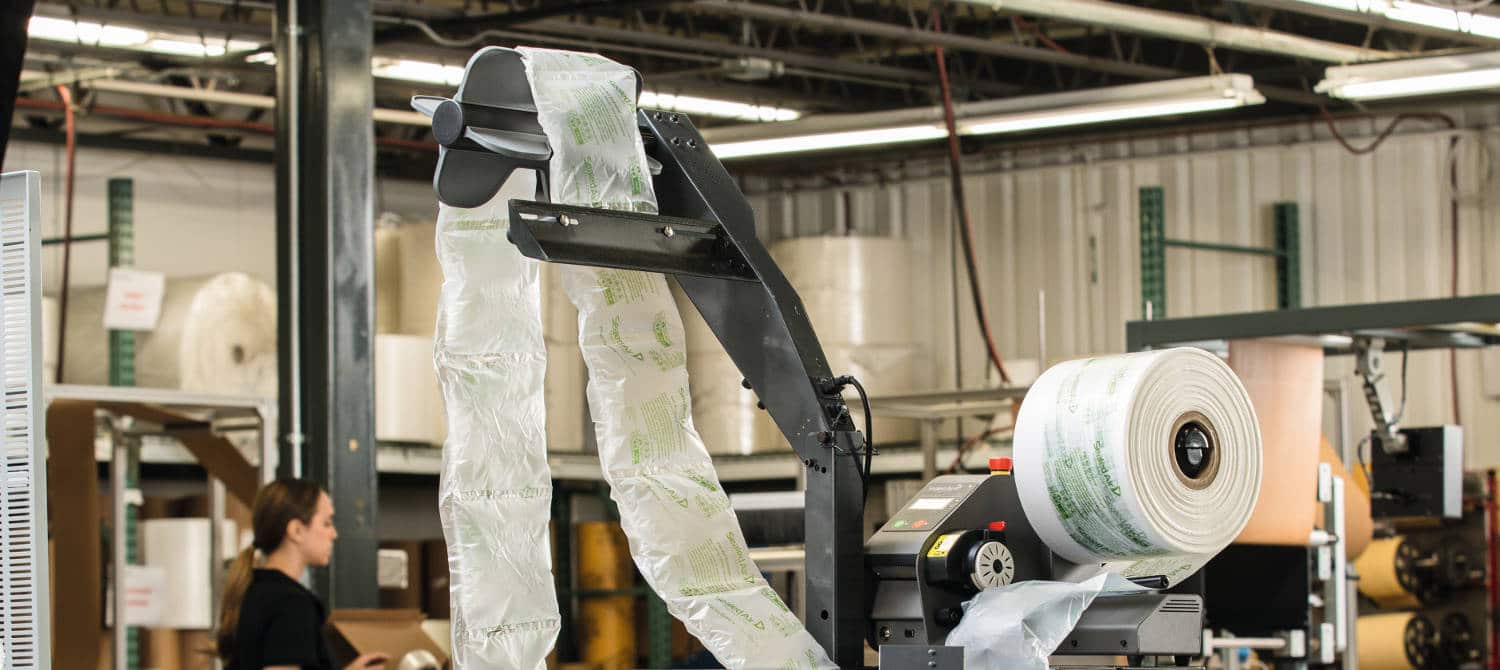 1
Air cushions and mats at the push of a button
2
Different systems for different needs
3
Purchase and rental systems available
Air cushion systems – inflatable cavity filling
The air cushions are available in in different sizes, as one-sided open film rolls. Through this orifice, the air cushion machine fills air in the film. After this processs, the film weld together. The belonging machines are working fast and efficient and manage up to 30 meters in a minute. The cushions can be seperated in the required amount at the perforation and be placed around the product in the box. The film is a barrier film, e.g. the air remains in the bag after longer time and pressure in the bag and does not escape.
Air mat systems – inflatable padding
By pressing a botton, the air mats are produced for demanding requirements, with a speed of 20 meters per second. The principle is the same as with the air cushions. The air mats can be handled for different using, as they deliver an extremely good protection for the product and can also be used as filling material. The barrier film keeps its excellent cushioning properties during the entire shipping cycle. The mats are developed for the strict requirements of the today´s global transport routes.
A clean matter
By using of air cushion systems, in the shipping department, any dust-building process can be avoided. The products, which have to be protected, can´t get in touch with dust. The air cushions lose up to 99% of their volume, when they are for disposal.
Interested?
If this system is your solution, should be clarified in a personally appointment. You only need a little time for an appointment with our packaging specialist, who analyzes your working environment and gives you individually advice to find the best possible packaging solution for you.